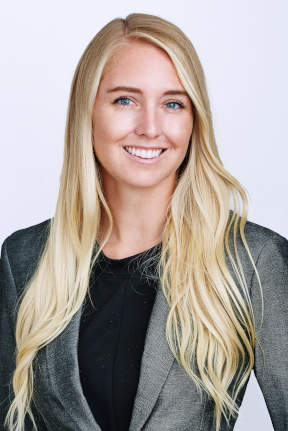 Teal M. Schoonover
Teal M. Schoonover is an Associate Attorney at Schwartz & Shapiro LLP.  Her practice focuses on estate planning.  In addition, Teal counsels clients in the areas of trust and probate administration after the death of a loved one. She is passionate about helping families and individuals as they navigate the administration process. She has assisted clients in all phases of trust administration, and has probated estates in Los Angeles County, Orange County, Riverside County, and San Bernardino County. 

Teal graduated cum laude from Pepperdine University School of Law and is admitted to practice law in the State of California. During law school, she received her Certificate in Dispute Resolution and was selected as a member of the Pepperdine Negotiation Advocacy Competition Team. She was also a law clerk for the Pepperdine Center for Estate and Gift planning. 

Teal is an active member of her community and has presented on probate administration for California continuing education courses in Los Angeles County. She is a member of the Trusts and Estates section of the California Bar Association, a member of the Trust and Estates section of the Los Angeles County Bar Association, and a member of the Santa Monica Bar Association. When not in the office, Teal enjoys traveling, reading, and spending time with her husband and their two Australian Shepherds.